Deliver Dynamic PHA Data Across Your Enterprise
OpenPHA® is a simple, web based PHA platform where new scenarios, barriers, and other risk documentation can be recorded with built-in validation to ensure quality and consistency.

With live updates to actionable insights, teams can always make informed, risk-based decisions.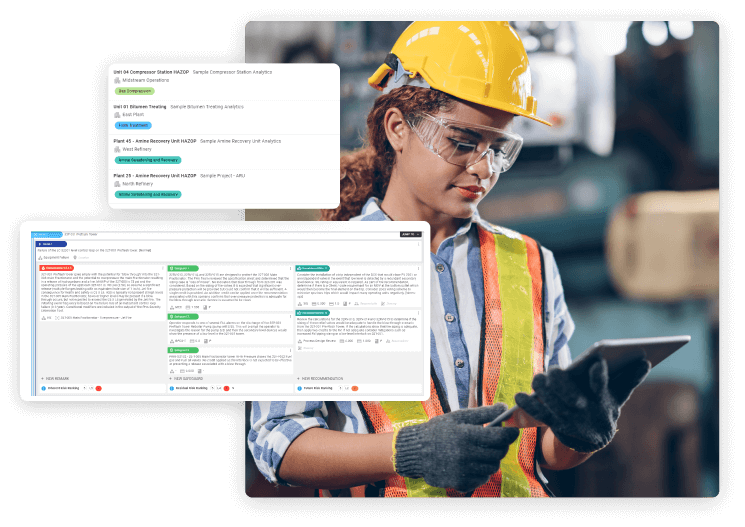 ×
Book a Demo of OpenPHA®
Maintain PHA Data Relevancy with OpenPHA®
At Risk Alive®, we bridge the gap between hazardous scenarios at site and global expert knowledge, ensuring that valuable insights into your critical scenarios are readily available.

With OpenPHA® you'll enable organization-wide access to risk information, empowering every individual within your organization to make informed decisions based on comprehensive insights.
Standardize your PHA processes across your facilities
Update PHA insights and risk profiles as recommendations are completed
Maintain your PHA data throughout MOCs and project risk review
Easily share your PHA data with all team members and key stakeholders
Evergreen your PHA Management with OpenPHA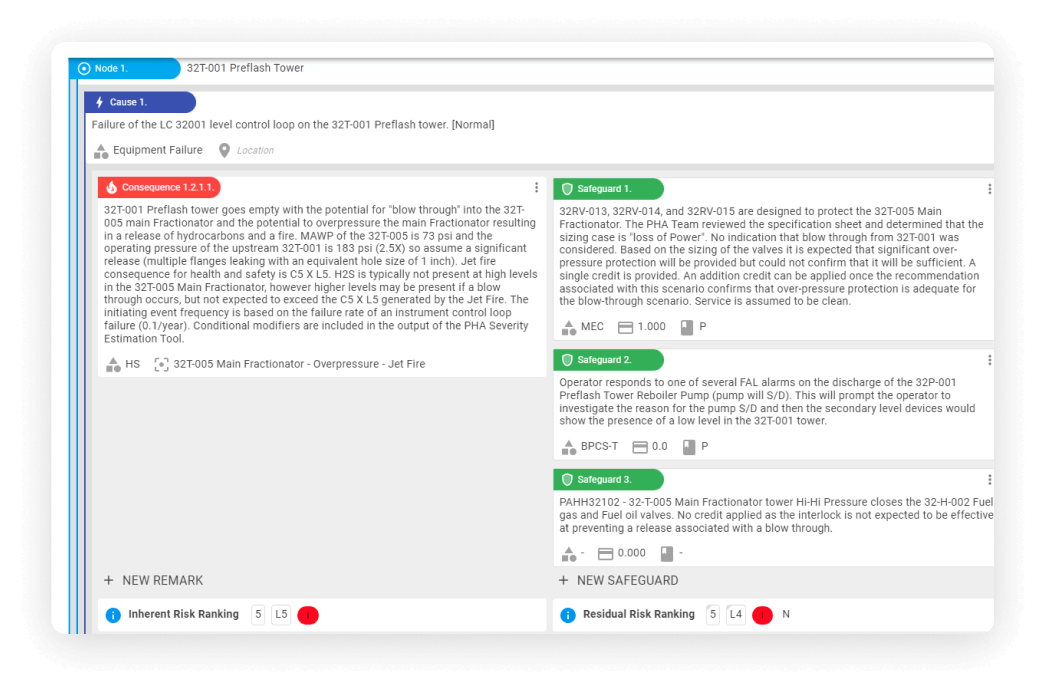 Tree View
View and edit each node during and after your PHA session with ease using OpenPHA®'s tree-view feature (shown)
Collaborate effortlessly with OpenPHA®'s multi-user capability, allowing multiple users to access and work simultaneously
Share your PHA across teams and key stakeholders without any extra licensing fees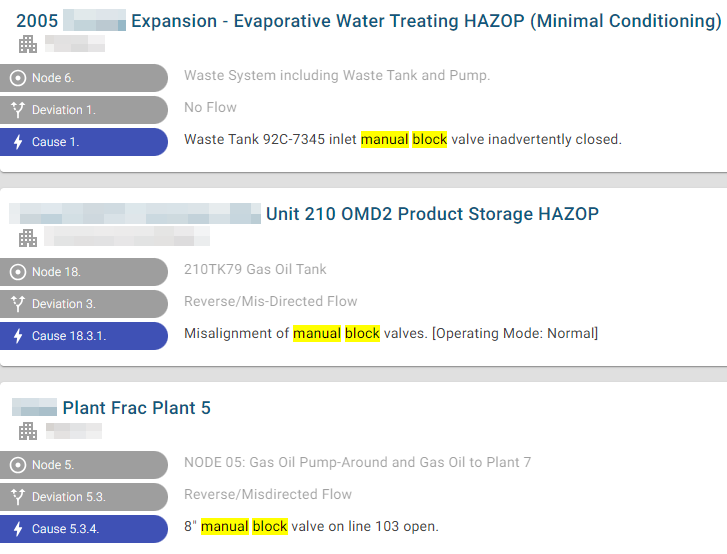 Global Search
Upload any of your existing PHA's into the platform to easily view, manage, and search through all of your PHA data at once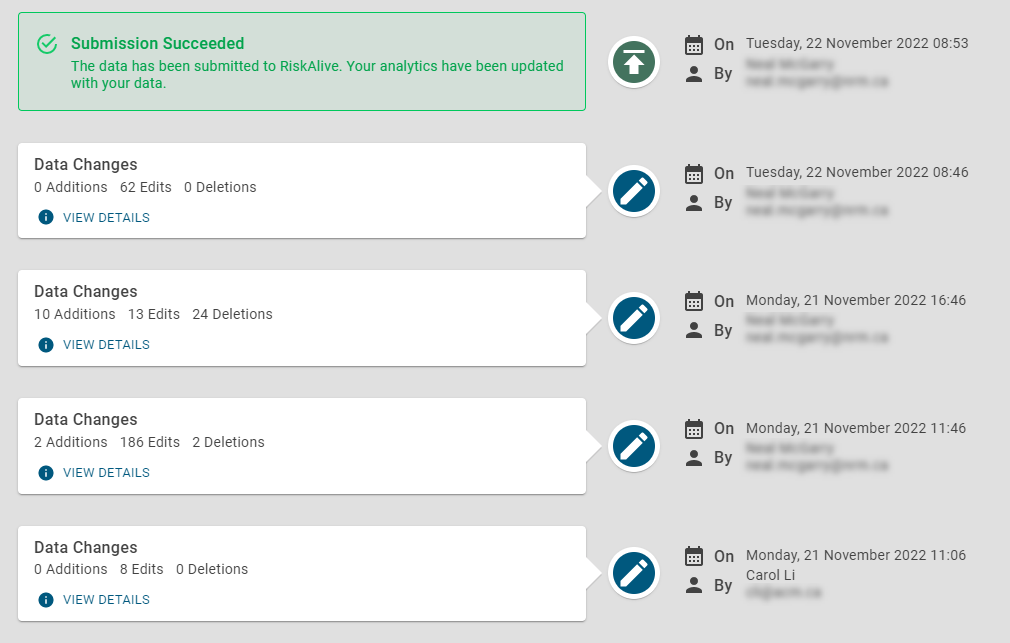 Track History
Manage changes to your PHA with OpenPHA® history tracking feature, providing a detailed record of dates, times, changes made, and user information for reference
Keep your PHA updated with accurate information by closing recommendations as you go, saving time and streamlining the revalidation process
×
Book a Demo of OpenPHA®

Use Case: Improving Baseline Facilitations with OpenPHA® Software
Using OpenPHA®, this gas gathering and processing business was able to improve every aspect of their PHA, from increasing user access capabilities, improving recommendations based on risk impact, and updating recommendations and information based on the latest work.
×
Learn More About OpenPHA®